The country's only authorized source of number portability data
Originally, number portability was introduced to give consumers and businesses choice and convenience to keep their telephone number. It helped spark innovation as service providers introduced new features and services to entice consumers to choose them as their phone company. The ability to keep their telephone number meant consumers and businesses were more likely to change service providers to take advantage of those new features and services.  
Fast forward to today. The telephone number really is the personal identifier for most people. Without number portability, people would be less likely to change their number. At the same time, with hundreds of thousands of numbers switched, it can be difficult to definitively know if the same person owns the same telephone number. For businesses and organizations including law enforcement, service providers, risk assessment and fraud mitigation firms, market research firms, call centers and compliance specialists, it has become increasingly important to connect the person to the number. It is an issue iconectiv is uniquely equipped, more than any other business, to handle because iconectiv provides access to port-corrected telephone numbering data, which is critical for a wide range of business needs.
As the Local Number Portability Administrator (LNPA) for the United States, iconectiv manages the nation's Number Portability Administration Center (NPAC). The largest system of databases of ported telephone numbers in the world, the U.S. NPAC includes approximately 1 billion telephone numbers for ~1600 Service Providers and Providers of Telecom-Related Services (PTRS). NPAC data can be accessed for very specific uses and only qualified businesses and organizations are authorized to receive the data. 
Learn how iconectiv can connect you to NPAC data
Number Portability Industry Forum
The Number Portability Industry Forum (NPIF) is the body that makes the decisions and recommendations that form the basis of the regulatory orders.
Image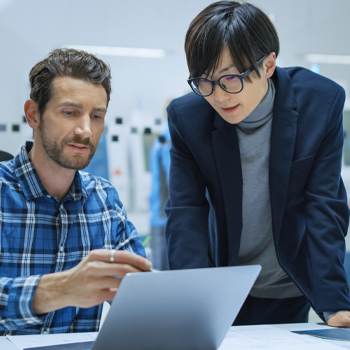 Get Started
If you know the eligibility requirements for the service(s) and exactly what service and data your company is eligible for, you can start the registration process today.
Help Me Get Started
The Data Select Tool helps streamline the registration process by assisting you in determining which service(s) you are eligible for and what data elements you can access.